While passing through the gates of Southington Sports some Athletes have left an indellable mark. This page is dedicated to them and the supporters who helped them along the road to Southington Sports Inmortality. Thanks to John Goralski for all his help.
Click on the PDF to read the complete stories of all the athletes
Or scroll below for stories
1954 Southington High School Football Team
The 1954 football team has been long considered the best football team at Southington High School, and it might be the best that the town has ever seen. Since their first victory over East Haven, the gridiron gang was compared to the 1949 Lewis High School team. Over the last six decades, football fans have debated the question. Even the late Coach Jay Fontana evaded the comparison of his two best teams.
The statistics speak for themselves. The 1954 team cruised through the regular season, dispatching eight straight opponents, and out-scoring the competition, 329-57. They finished with a perfect, 8-0 record and were crowned as the Connecticut Class B state champions.
This was the way that Coach Jay Fontana envisioned the single wing offense when he brought it to the local gridiron, but this was the team that perfected it. They could run. They could pass. They kick and play defense. Maybe that was the real reason why the storied coach decided to retire at the end of the 1954 season. Fontana knew that it couldn't be done any better
"There was deception to it, and with the quality of guys that we had, if the outside wasn't working the inside would open up," said Ray Thorpe, one of three all-state athletes in Southington's arsenal. "We had options because we had the ability to run and throw. If the block was in front of you, you'd take off and run. If the offensive line would break down, we had Jerry Clements out there so we were able to throw the ball."
over Rockville in the final game of the season.
Heading into their final contest, one player was grilled by the local press about the team's chances on Thanksgiving Day. "We've got to win this Rockville game and get it out of the way," he said with a grin, "so we can start serious training for our banquet on Dec. 8."
The team had no surprises. They ran the single wing offense, a no-nonsense offense that depended upon a big offensive line and a strong rushing attack. Running back Bill Albrecht shattered the state rushing record at the time, and the team featured three future division one athletes, including Southington's first high school all-American athlete.
1987 Southington High School Girls Softball Team
If it was a sport, Andy Meade could play it. If a team needed a leader, Meade was your man. It didn't matter if he was in the spotlight or not. Meade would do whatever was needed to get the victory, and he would make sure that everyone around him was better.
From an early age, Meade was a standout. He had a lifetime batting average over .500 in the Little Leagues, and that earned him notice across the state as one of the best players in Connecticut. Then, he arrived at the high school, and they were never the same again. His football, basketball, and baseball teams rallied for a total of nine conference titles. Meade was an offensive leader, and a defensive specialist.
He was quarterback for the 1954 football team as a junior, and Meade was one of their defensive stars. The team is long considered one of the best in town history, and Meade was a big reason why.
"He was a leader," said teammate Ray Thorpe. "He was level-headed, and he had the respect of everybody. He was the commensurate player, and he could play any position in the backfield. He was the general, and he was a mature guy at a young.
It wasn't enough to win when Bill Lee stepped out onto the mat. It wasn't enough to dominate an opponent or to advance in a tournament bracket. Bill Lee wanted the pin, and he usually got what he wanted.
Lee is the only local wrestler to graduate with an undefeated regular season record with an 87-0 record in dual meets, and his only losses came in postseason bouts even though he found himself battling against bigger wrestlers, state champions, and New England powers.
Two losses were concussion-related. One was a disqualification for an illegal slam in a bout that he was dominating. One came against the eventual state open champion. Another came against a New England finalist. It was only his last one—the sixth one—that was avoidable.
He holds the distinction of being the only state open champion from Blue Knight program. His second place finish at the New England championship in 1999 still ranks as the program best. Lee finished his three-year career with 67 pins and 15 forfeits. His overall record of 122-6 is still ranked 17th overall in state history (.953).
"It's very rare that you get a kid that comes in and is that dominant at such an early age, and he was dominant all the way through," said Dion. "It was a combination of strength or speed, but it was mainly his positioning. You just couldn't get him out of it. There are kids that are strong in the weight rooms, but he wrestled strong. He did that with good position."
Some are born with talent. Some develop it through hard work and dedication. Cris Allen was the rare combination of hard work and good genes. When scouts called him slow as a high school junior, he trained as a sprinter in the off-season to drop two full seconds off his 60-yard dash. Allen spent so much time training, that he made it look easy.
"Some people are born with it. Look at Carl Pavano. Nobody could have taught him to do what he did for us. He came out of his mother's womb being able to pitch," said former Southington High School baseball coach John Fontana. "Cris Allen was something else. He had some God-given ability, but he had an incredible work ethic, too. Nobody could have worked harder than he did."
He was all-state twice with a .420 batting average as a junior and a .443 average in his final season. He was named all-American at the end of his senior year, but Allen was just getting started. He earned a full scholarship to Southern Florida College and was drafted three times by the major leagues.
Allen still holds the career RBI record at Southington High School (74), and he still holds records at Florida Southern in seven different categories. He served as the lead-off hitter during his team's rally for a NCAA Division II championship in 1988. He holds records for runs (258), doubles (67), triples (25), RBI (245), total bases (483), walks (200), and the single game record for hits (6). His 200 career walks still stands as the NCAA Division II record.
Dave Majeski was good in the field, great at the plate, and just as good in the dugout. Since exploding onto the scene at Southington High School in 1985, Majeski has never been too far from a diamond. Baseball or softball, it just doesn't matter. If there are bases and a ball, Majeski knows how to win.
"He could run. He could field, and he had just a hell of an arm from the outfield," said former Blue Knight coach John Fontana. "He was a guy that was so baseball knowledgeable that you never had to tell him anything."
Majeski still holds nine school records for the Blue Knights, and his .560 batting average in 1988 is still ranked No. 2 in program history. He holds three school records at the University of Florida, with a career batting average of .323, and he still ranks in the top 10 in three other categories. It was no surprise that he was drafted twice—once by the Indians and once by the Brewers.
But Majeski had other plans, and the former player has found success in both the high school and college ranks. As a high school baseball coach in Florida, he was singled out as the Gainesville Sun Coach of the Year in 1998. He turned to softball and coached at the University of Florida and Presbyterian College where he helped the Blue Hose make the transition to NCAA Division I competition.
Eleanor DellaVecchia (Posthumous)
Eleanor DellaVecchia was Southington's biggest sports fan. Nobody would argue that distinction because DellaVecchia was a Blue Knight fan before they were even called the Blue Knights. She was a fixture at local events from basketball to soccer to wrestling. She followed her children, her grandchildren, her great grandchildren, and everybody they knew.
From her birth in 1908 to her passing at 101 years old, DellaVecchia rarely missed a game, and that's why members of the Southington Sports Hall of Fame committee decided to recognize the efforts of the town's biggest supporters.
This is the third time that the committee will honor the town's best athletes, coaches, media members, and boosters, but this is the first time that they honor a Southington fan. It's long overdue.
Frazer Pehmoeller holds the two oldest track and field records at Southington High School, and the measurements seem impossible even by today's standards. Simply put, when it comes to high school throwers, Pehmoeller was in a class by himself.
"He is the best kid ever," said former Blue Knight coach Pete Sepko. "He is a really nice human being. He's a gentleman, and I've always been really proud of him as a kid and with what he did. It didn't come easy. He was such a hard worker, and he's the best thrower we've ever had."
In 1979, he threw the discus over 175 feet and almost reach 61 feet with the shot put. He would have won both events last year by more than 12 feet, but Pehmoeller was just scratching the surface. He earned eight varsity letters at UConn with four gold medals at Big East championship meets and a pair of school records. Once again, Pehmoeller was just getting started.
After graduation, he turned to the International Scottish Highland Games where he climbed to No. 5 in the world rankings in the overall competition. He held records in the sheaf toss and strong man walk before turning his attention to high school coaching in New York. He coached two nationally ranked throwers at Arlington High School, and returned to competition to capture a pair of gold medals at the Empire Games in 2005 and 2007.
Forget Title IX. Forget terms like "female" athlete or "women's" sports. Jen Gombotz-Mikowski was simply the best athlete the town has ever seen. She dominated sports in all three seasons. She went on to play at the division one level in college, and has been coaching ever since. When she graduated high school, the State of Connecticut recognized her as the Female Athlete of the Year.
"She's probably one of the top five athletes to ever go through that high school, without a doubt—man or woman," said Lady Knight softball coach John Bores. "How many people make all-state eight times? And she would have done it more but the freshmen weren't at the high school yet. Every now and then you hear about someone who excels at two sports, but three sports? She was unbelievable."
Gombotz-Mikowski was the best at everything she did. She earned two all-state selections in volleyball and was named all-state three times in basketball and softball. She reached the championship game in all three seasons, and pitched the Lady Knights to a state title in 1997.
The Southington phenom had her pick of colleges and pick of sports, but she settled on Big East basketball at Providence College. She lettered in four seasons, was named to the Big East all-rookie team as a freshman, and averaged 10.4 points and 5.4 rebounds throughout her career.
Upon graduation, she turned to teaching and coaching. Since 2001, Gombotz-Mikowski has coached varsity volleyball, basketball, and softball, including a short stint as the junior varsity softball coach at Southington High School.
For almost 40 years, Joe LaPorte has been building youth sports. If there's a job to be done, there's a good chance that LaPorte is involved. From building parks to starting youth leagues, LaPorte has done it all.
He's served as a coach, a league president, and as project coordinator. He's created infrastructure when nothing existed and helped expand leagues to welcome athletes of any level. Nobody else comes close.
"Joe's the most amazing person that I've ever seen in the community. He's always giving of himself, and he's never afraid to challenge you," said John Fontana, a former classmate, teammate, and fellow park board member. "If he thinks that it's good for the kids of this town, he'll go to bat for them. You just can't stop him."
LaPorte co-founded the Western Little League, the Southington Youth Soccer League, and Southington Youth Wrestling. He helped build the Western Little League sports complex, the soccer fields at recreation park, and the all-purpose field at the drive-in site. He's been recognized by non-profit organizations and the State of Connecticut, while serving on the Southington Board of Park Commissioners since 1979.
Joe Llodra made a name for himself by knocking over opponents, and he's spent more than a lifetime picking them back up. Llodra was the pulling guard, the man that paved the way for Southington's fabled 1954 gridiron gang. The all-state lineman was the key to everything they did.
As a lineman, he didn't have many statistics, but that didn't stop the scouts from handing out offers. It was rare for a player to earn four letters at any level in the 1950s, but Llodra did it at high school and at college. Llodra settled on UConn, and he worked his way up to captain by his senior season. At every step of the way, Leadership and Llodra were synonymous.
"Joe was a real leader," said Andy Meade, the quarterback on Southington's 1954 team. "Whether it was practice, a game, or whatever, he would just play his heart out. He was very vocal to stir the team on. It was constant. He played hard in practice and the game. He was just dominant."
That's why it was no surprise that Llodra spent his whole life leading athletes to their potential. His football coaching career began at Southington High School and spanned three states and 40 years with a Massachusetts state title in 1973. But Llodra wasn't limited to the gridiron. He led Greenwich High School to their only baseball title in 1962. He raised a floundering swim program at Chicopee Comp High School. He served as a track & field coach and an athletic director until his retirement in 2000.
There isn't an award in baseball or coaching that John Fontana hasn't won. There isn't a position in Connecticut sports that Fontana hasn't held. He's an organizer, a leader, and a winner, but his former players agree that his greatest gift was for opening doors.
Over his 40 year career, Fontana helped secure college scholarships for 192 Blue Knight student athletes. That doesn't even include the ones that didn't play for him. It seems that all it took was one phone call from Fontana, and college scouts would come running.
"People didn't know that he spent just as much time with kids that weren't his players, particularly with girls softball," said former Blue Knight assistant baseball coach Mike Lantiere. "All you had to do was go to him and ask for help. He had contacts everywhere. He even helped my daughter to get into college to play softball. If you were an athlete, he knew somebody you could talk to."
Fontana's numbers speak for themselves. For 41 seasons, he marshaled the Knights through the regular season, and all but one team reached the state tournament with 24 conference titles and state titles in 1994 and 1999. When he retired from coaching in 2003 Fontana's teams boasted a 668-157 overall record, and he was ranked 5th nationally for winning percentage (.810) among high school coaches. Fontana is still ranked in the top 20 nationally for career wins.
ff the field, nobody works harder in the coaching ranks. He has been an active member of the CT High School Coaches Association since 1978 and has served on the board as president and executive director. He worked with the national association for more than 30 years, and has served as national president and chairman for that organization. Fontana has worked with umpiring organizations, coaching organizations, and the Southington Park & Recreation Commission since 2008. He continues to organize all-state baseball games and the annual Governor's Cup Football Game at Rentschler Field.
Pete Gulli set a scoring record in DePaolo Junior High School with 20 goals in a single season, and he captured the golden boot twice for scoring the most goals in the state's Nutmeg Games. On almost every team from youth to premiere, Gulli was the top scorer, but that wasn't all he could do. At the high school he had at least eight goals in every season, but it was his play making abilities that set him apart.
As a sophomore, he helped Southington score their first undefeated, unbeaten regular season. He was named to three all-conference rosters and was offered scholarships from a dozen colleges before opting to play semi-pro soccer and throw himself into the family business.
"He was a really good soccer player, but he's Italian," said teammate Darren Prozzi. "He had a really good shot. He scored goals. He was an assist guy. He really knew the game, and he was always in the right place at the right time. He always knew where he had to be, where the ball should go, and how to get it there."
Phil D'Agostino (Posthumous)
Southington was a football town when Phil D'Agostino entered Lewis High School in the mid 1940s, but that was all about to change. Southington's versatile shortstop could field, and he could hit for power or average. It didn't take long for football fans to turn their attention to the diamond, and D'Agostino was the man that led the way.
"In that era, it was all about football," said former sports writer Art Secondo. "Everybody would talk about the football players. Nothing else really mattered, but Phil was an exception. He came before Mike Mauro and all the rest of those great guys in baseball. He was the first to get a lot of attention for baseball, and everybody used to say that he was such a natural athlete."
D'Agostino hit over .350 during his high school career, so it was no surprise that major league scouts took notice. He was offered a major league contract by the Brooklyn Dodgers, but his parents refused to sign the waiver for their prized 16-year-old.
"Phil D'Agostino could do it all," former Lewis High School coach Jay Fontana told newspapers when D'Agostino was inducted to the high school baseball hall of fame in 1983. "He could hit, field and run. We had some great teams in those years, and Phil was a major reason."
Rick Black raced into the headlines in the early 1980s, and paced Southington's distance runners into their golden age. He boldly ran where nobody ran before, and helped pave the way for the Blue Knights' first and only cross country state title.
"He was just a great kid, and it was almost pathetic he was so easy to coach. He was serious about what he was doing, and it was his passion," said former Blue Knight track and cross country coach Wayne Nakoneczny. "There's no question that he was talented. He couldn't have done what he did without the physical ability, but he would have probably just been an average runner if it wasn't for his diligent work. He worked so hard."
It seemed that the only time Black wasn't training was when coaches forced him to rest, so his rise to the top was no accident. He captured the individual title at the Class LL championship as a junior and a senior. In 1984, he led the Knights to a team title at the Class LL and State Open races. Black went on to compete at the cross country regional meet and the national competition.
In the spring, Black earned four varsity letters in track and field where he still holds the school record in the 3200m (9:12.5). He held the state record in the 1500m and claimed state titles in both the 1500m and 3200m races.
Black went on to earn 12 varsity letters at Northeastern University where he qualified for two NCAA division one championships in cross country.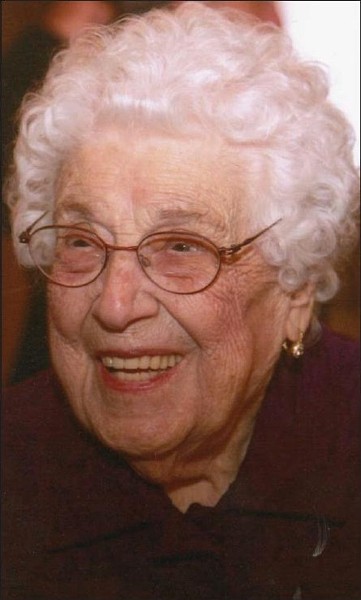 The Blue Knights were at a low spot when Rob Thomson arrived in the mid-1980s, but that was about to change. Thomson was a hard-hitting, throwback player, and it didn't take long for Southington to battle their way back to the state's elite.
Over three seasons, Thomson scored 136 points for the Knights on the ground and in the air. He led one of the best defenses in school history and orchestrated a 10-0 regular season in 1984 that just fell short of a Class L1 title. He led the team on the field as the MVP and off the field as the team's scholar athlete.
"He was the consummate student-athlete. He was great at academics, a great athlete, and a great human being," said Stranieri. "When I look back at the student-athletes we've had over the last 30 years at Southington High School, Rob Thomson is one of the best."
It was no surprise that college scouts came calling, and it was no surprise that Thomson rose to the top of the collegiate ranks at Syracuse University. He helped lead the Orangemen to four bowl games for the first time in school history and was named as an all-American by United Press International and was a District II Academic All-American.
Since graduation, Thomson has turned his attention to coaching at the high school and college levels. He earned a pair of undefeated seasons at the University of New Haven before settling in at Bristol Central. Thomson has been serving as an assistant coach for the Blue Knights since 2010.
When it comes to winning, nobody comes close to Tracy Ciosek-Beloin. In six varsity seasons with the Lady Knights, she captured five state titles. In 48 starts on the mound, she never posted a loss. The Lady Knights were a dynasty in the mid-1980s, and Ciosek-Beloin was their queen.
"I don't think you're ever going to find another pitcher that started 48 games and won 48 games in her career," said former Lady Knight coach Joe Piazza. "That means that she didn't have a bad day. Even if she had an off-day, she pitched well enough to win."
Ciosek-Beloin seemed to excel at everything she touched. In the winter, she paced the Lady Knights to state titles in basketball in 1986 and 1987, and she was named as the tournament MVP in 1986. But it was softball that cemented her spot as one of the school's best.
Ciosek-Beloin was a member of three state championship softball teams. She served as an infielder her sophomore season and as pitcher for the next two years. Her career ERA was 0.39, and she threw 10 no-hitters, 30 shutouts, and a pair of perfect games. Her 48-game winning streak is the best of any Lady Knight pitcher and capped a state record 52-game winning streak for the Knights.
The Southington ace went on to earn four varsity letters with the University of Hartford where she still ranks in the top 5 in eight pitching categories. She was inducted into the college's sports hall of fame in 2008.
Thanks to John Goralski for his help bringing The Southington Sports Hall of Fame to life. Also for his dedication to capturing great Southington Sports moments.
Look for John's sports coverage weekly in The Southington Observer.
John grew up in Southington, and attended the local public schools. A graduate from Southington High School in 1987 John went on to UConn where he graduated with a bachelor's degree in English. He worked in the insurance industry for over a decade before turning to a writing career. He began working with the Southington Observer in 2004, and has served as a sports writer and photographer since that time. As a Southington journalist, he's have won more than 12 Excellence In Journalism Awards from the CT Society of Professional Journalists and has been the receipient of three Better Newspaper Awards from the New England Press Association. John currently lives in Southington with his son Jack.
We hope you check back frequently and re-live these outstanding achievements and memories.
We thank you for visiting,
The Team at Southington Sports
To nominate a team, player, booster, or media member, send a request along with supporting documentation to the nominations chairperson: Mike Boissonneault, 115 Panthorn Trail, Southington, CT 06489, (860) 628-5225, email –[email protected]
The Official Site for Southington Athletics
Southington's Official Home for Sports