Head Coach: Gymnastics Kim Vaillancourt 860-621-5001
Coach: Kim Vaillancourt is our Varsity Gymnastics Coach. Our team practices and has their home meets at American Gymnastics located on 1280 Meriden-Waterbury Turnpike in Plantsville.
Southington Gymnastics finished 6th overall out of 12 teams in the 2014 New England Championship Meet.
Head Coach:Kim Vaillancourt kim@american-gymnastics.net
Gymnastic's Team 2012-2013 places 4th in New England Championships. Erin Milone places 1st in all around. Congratulations!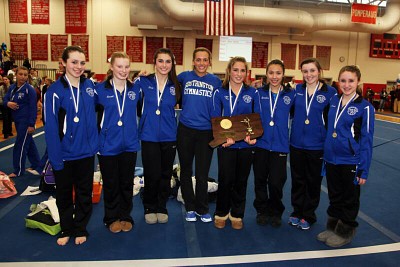 STATS
Total wins since 2003: 62
Town recognition: 2007 & 2010
Class L All Around (AA) State Champ(s):
2005: Kristy Dougan
2006: Yvette Mirando
2007: Rebecca Mirando
State open AA Champ(s):
2005: Kristy Dougan
2008: Molly McKinnon
Team Class L State Championships:
First Place Team: 2005, 2006, 2007, 2008, 2010
Second Place Team: 2009, 2011
Team New England Championships:
First Place Team: 2005, 2006, 2007
Second Place Team: 2008
Individual Records: (Out 10 possiblle points)
Vault: 9.9 Jessica Gianatti (1/5/07 & 2/12/07), Yvette Mirando (2/6/07)
Bars: 9.85 Rebecca Mirando (1/5/07)
Beam: 9.825 Kristy Dougan (3/11/06)
Floor: 9.575 Yvette Mirando (2/6/07)
Team Records: (Out of 40 possible points)
Vault: 38.85 - 2006 Archambault Classic
Bars: 38.65 - 2/6/07 vs South Windsor
Beam: 38.575 - 2/26/05 Class L meet & 2006 Archambault Classic
Floor: 38.10 - 2/2/07 Rockville
Overall: 152.825 (Out of possible 160 points) 3/10/07 NE championship
Postseason Team Record(s): (Out of possible 40 points)
Vault: 38.675 - 3/10/07 NE Championship
Bars: 38.25 - 3/10/07 NE Championship
Beam: 38.575 - 2/26/05 Class L competiton
Floor: 37.9 - 3/10/07 NE Championship
Overall: 152.825 (Out of possible 160 points) 3/10/07 NE championship
Represented CT National Team
2007: Kristy Dougan, Jessica Giannati, Yvette Mirando, Shannon Strachel
2010: Rebecca Mirando
Academic All American
2010: Rebecca Mirando
Welcome to SHS Gymnastics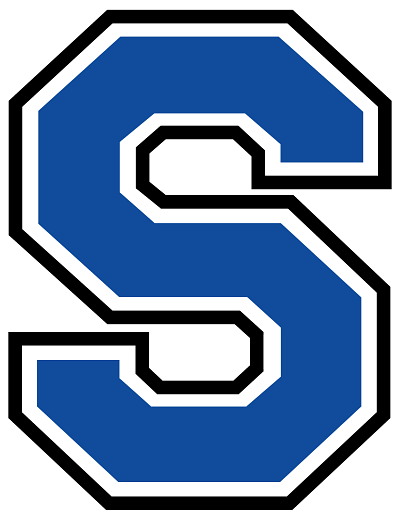 The Official Site for Southington Athletics
Southington's Official Home for Sports